The Designer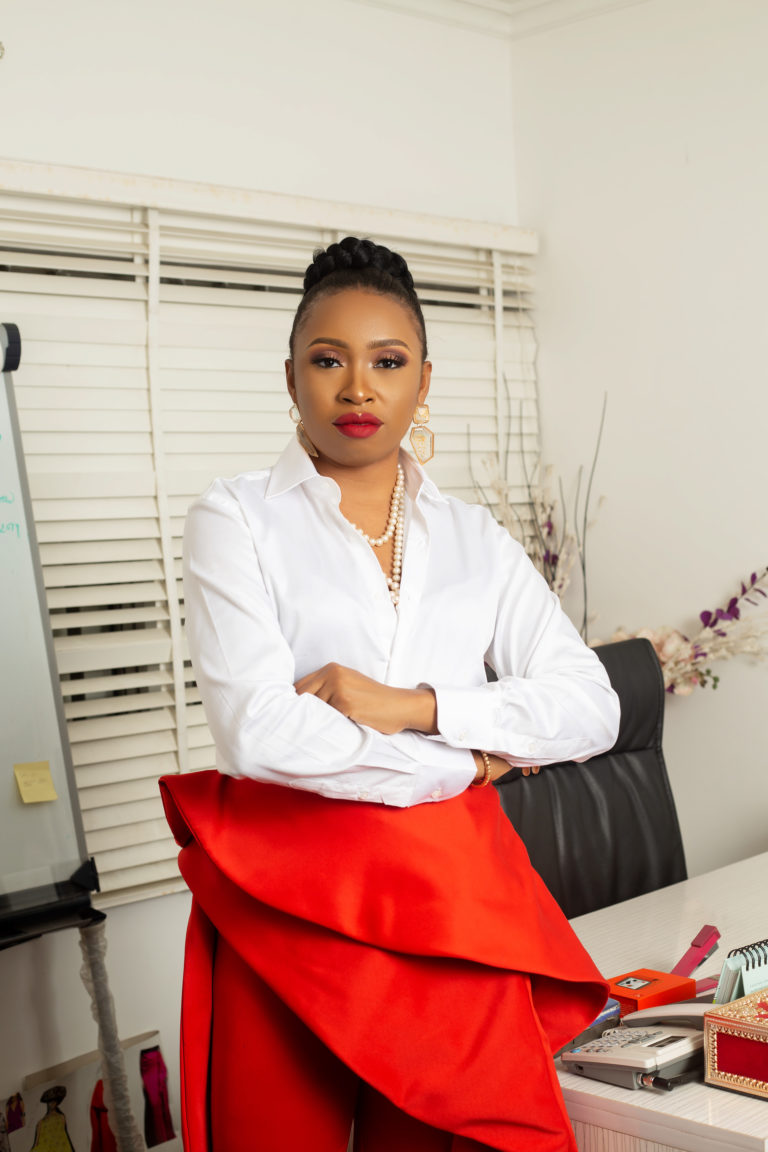 EJIRO AMOS-TAFIRI
Born in the commercial city of Lagos, Ejiro discovered her love for fashion during her formative years and even though she was groomed with the expectation of becoming a medical doctor, her love for the arts eventually won. After elementary and high school, she went on to Yaba College of Science and Technology where she studied Fashion and eventually graduated summa cum laude, obtaining a Distinction Grade as well as a Best Student award.
However, Ejiro Amos Tafiri entered the world of fashion and style when she launched her eponymous brand in March 2010 after garnering experience from her stints at Out of Africa, Zizi Ethnic Clothing and Tiffany Amber where her training proved invaluable.
Ejiro has applied her creative brilliance and a passion as strong as it is impressive, to leading her team to build the Ejiro Amos Tafiri brand, which has risen through the ranks of emerging labels, quickly to become one Nigeria's foremost Womenswear the ever evolving fashion industry. showing her collections in fashion shows in Nigeria and other countries across Africa and Europe and among a slew of designers. She has become a creative powerhouse to be reckoned with in Africa, and earned the title of Nigeria's drape queen for her mastery of drapery technique.
The Ejiro Amos Tafiri brand is a woman's best friend; it celebrates the sophistication, class and uniqueness of every woman.
It has gone on to birth a diffusion line DEAT, a playful take on the Ejiro Amos Tafiri aesthetics served on a budget for younger upwardly mobile women. Also a training Academy, Ejiro Amos Tafiri School of Design EATSDN was founded in 2015 to educate and empower Industry faithfuls with required knowledge and skills to help them succeed the fashion industry and has since graduated over 50 students.
Her consistency has paved her way as a notable speaker on entrepreneurship platforms and awarded her a number of accolades such as the Outstanding Designer in Retail at the Heineken LFDW awards in 2015, the Designer of the year at the City People Fashion & Beauty Awards in 2015, and the African Icon of Hope award at the ADFWNG wards in 2018 to mention a few.